Why a noise suppression or sound damping wall.
The purpose of a noise suppression wall is to dampen either impact noise or acoustical noise. You can alleviate noise through framing techniques, wall coverings, or,incorporarting both strategies. The framing pattern MLC BUILD used below should substantially lessen the transmission of noise. Basically, we created a double wall, with alternating stud patterns, so that the wall coverings, in this case 5/8″ drywall with a 1/8″ level V skim coat on one side, and 3/4″ finished plywood in the mechanical room side have an air gap between them that will be insulated later.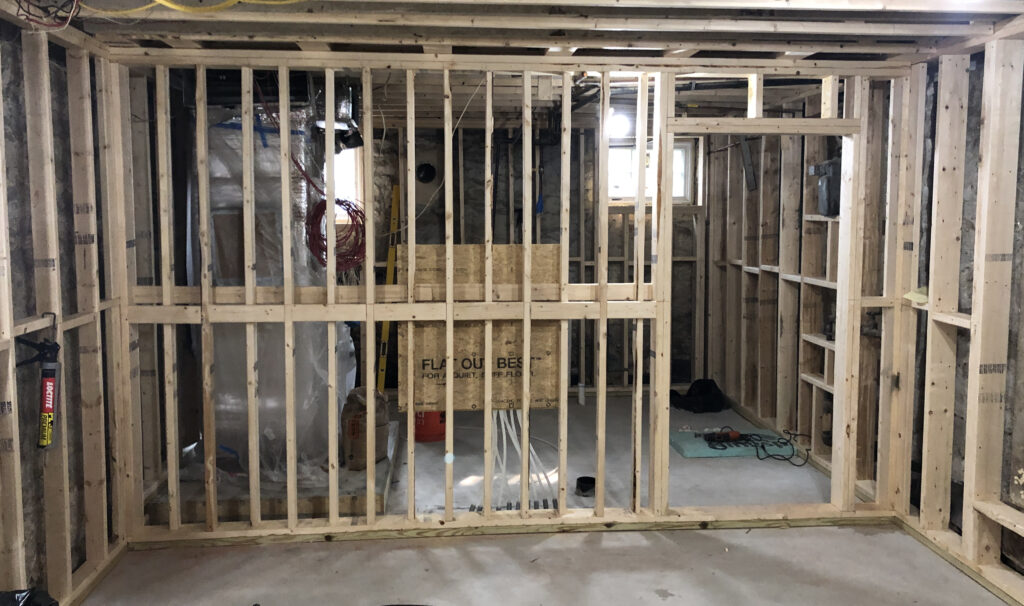 When standing back and looking at the wall, it seems that we built a stud wall on 8″ centers, but looking closer we will see the implementation of this method.
To frame this wall we utilized double 2″ x 6″ reg top plates and double 2″ x 6″, one reg, and one PT, for the bottom plates. Pressure treated lumber is required for the plate that rests on concrete. We then lay out two 16″ center stud configurations, one on each side of the 2″ x 6″. This is where the isolation aspect is implemented, instead of framing with 2″ x 6″ studs on 16″ centers and filling bays with insulation, we frame with 2″ x 4″ studs on 16″ centers on both sides.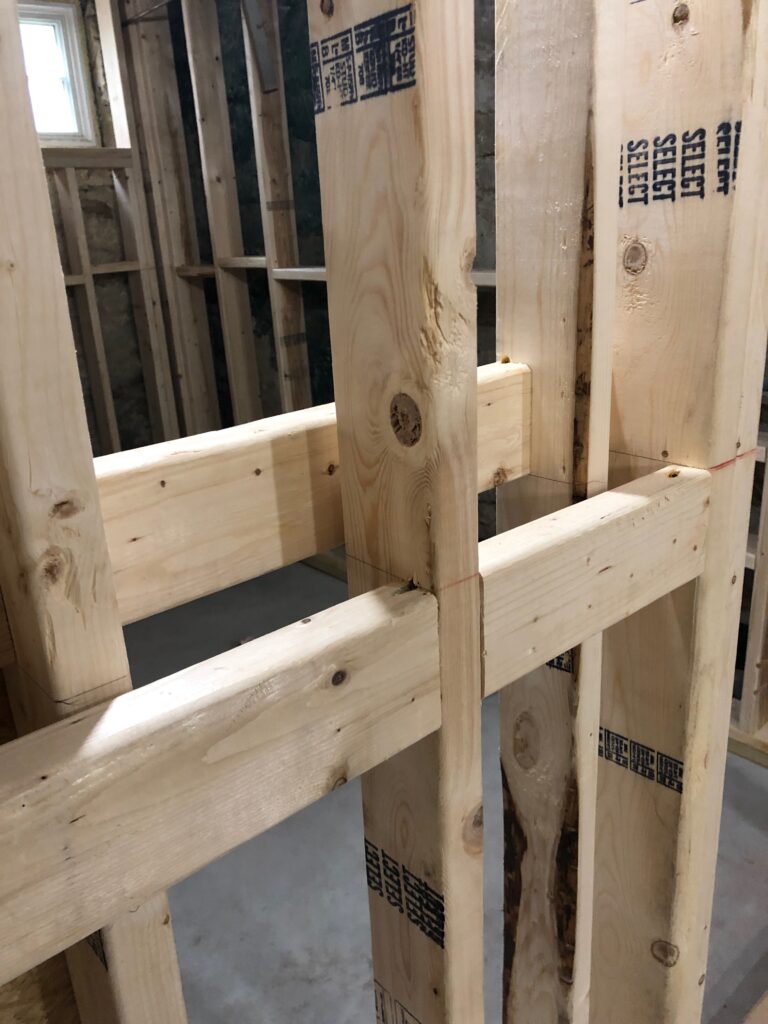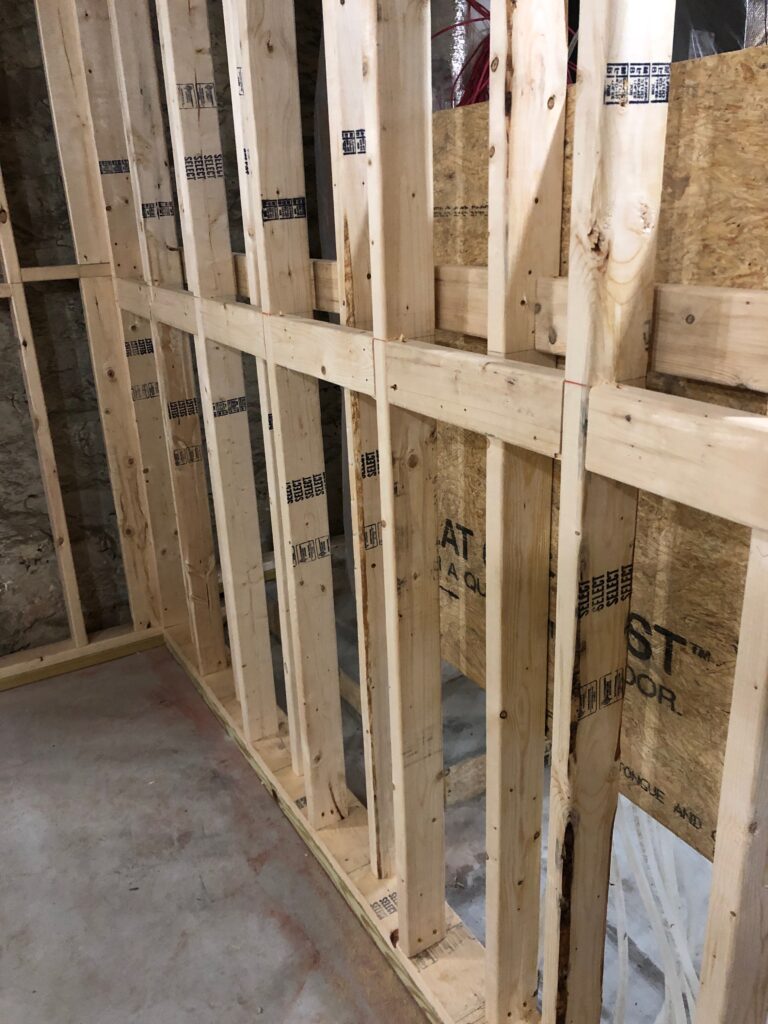 In this case, we want to mitigate noise transmission from the basement mechanical room to the connected living spaces. After mechanicals and electrical are installed and inspected, we will fill all stud bays with a "Safe and Sound" insulation product. Regarding the ceiling, which will also be insulated, we will use either a suspended drywall technique or another noise damping choice such as a double drywall product with an incorporated suppression layer. There are several brands of soundproof drywall available, including QuietRock, CertainTeed's SilentFX and National Gypsum's SoundBreak XP.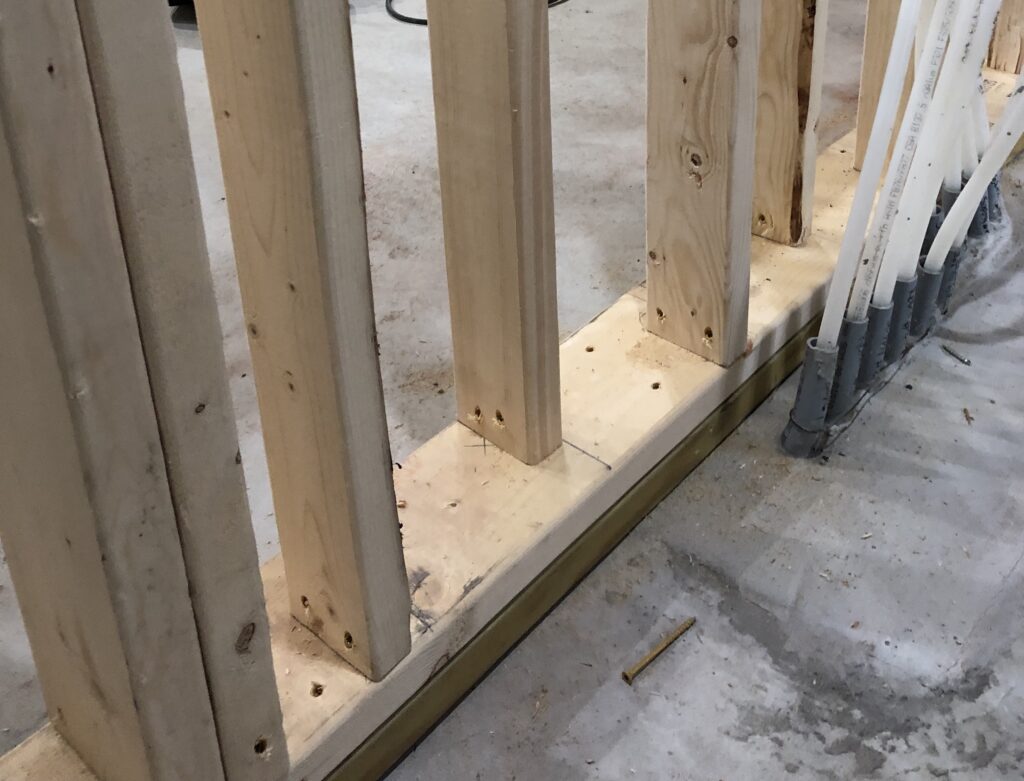 This framing technique works for well for sound suppression, especiailly the impact noise that may originate from the hydronic radiant system.